What is Salary Sacrifice?
An electric vehicle salary sacrifice scheme is a way for employees to pay for an electric car through their salary, before tax and national insurance is deducted.
Our Salary Sacrifice package includes:
Transparent Pricing

Pricing that is benchmarked daily. We do the hard work, so you don't have to.

A Brand New Electric Car

Our experts help you choose the EV that fits your individual lifestyle, budget and needs.

Fanatical Support

Great employee benefits are about great engagement. We champion the personal approach.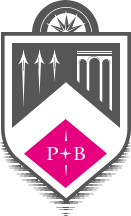 And Why Choose Pike + Bambridge?
At Pike + Bambridge, we offer an alternative to the online portal and "call-centre" experience that dominates the salary sacrifice market.
We're people first, whilst being underpinned by world-class technology.
Our team are tasked with completing continual professional development courses. With the world of electric vehicles and tax constantly evolving, we know the importance of having an expert in your corner.