This summer an outdoor public art installation took place around the streets and spaces of the town of North Berwick. Featuring ten giant (six foot!) hare's, The Big Hare Trail was created by the team at Leuchie House to raise funds for their important work.
Visitors to North Berwick were able to explore the trail on foot, taking selfies with each of the individually designed pieces of art. Pike + Bambridge were delighted to support the project, and our Hare Tae Golf took inspiration from the links courses around the town. Designed by Chris and Lubby, the P+B hare was resident outside North Berwick Golf Club throughout the summer, even making an appearance at The Renaissance Club when playing host to The Scottish Open!
On Friday 1st October the hare's go under the hammer at the Grand Auction - raising vital funds for Leuchie House. In advance, we caught up with Lana Bambridge, Head of Fundraising and Communications at Leuchie House.
What was the inspiration behind doing The Big Hare Trail?
We wanted to celebrate our 10th Anniversary in a safe way that engaged and gave back to the community who have so very generously support Leuchie over the last decade. We chose the Hare because it's an iconic animal in East Lothian and meant that we could shout from the rooftops that we are 'Hare to stay'.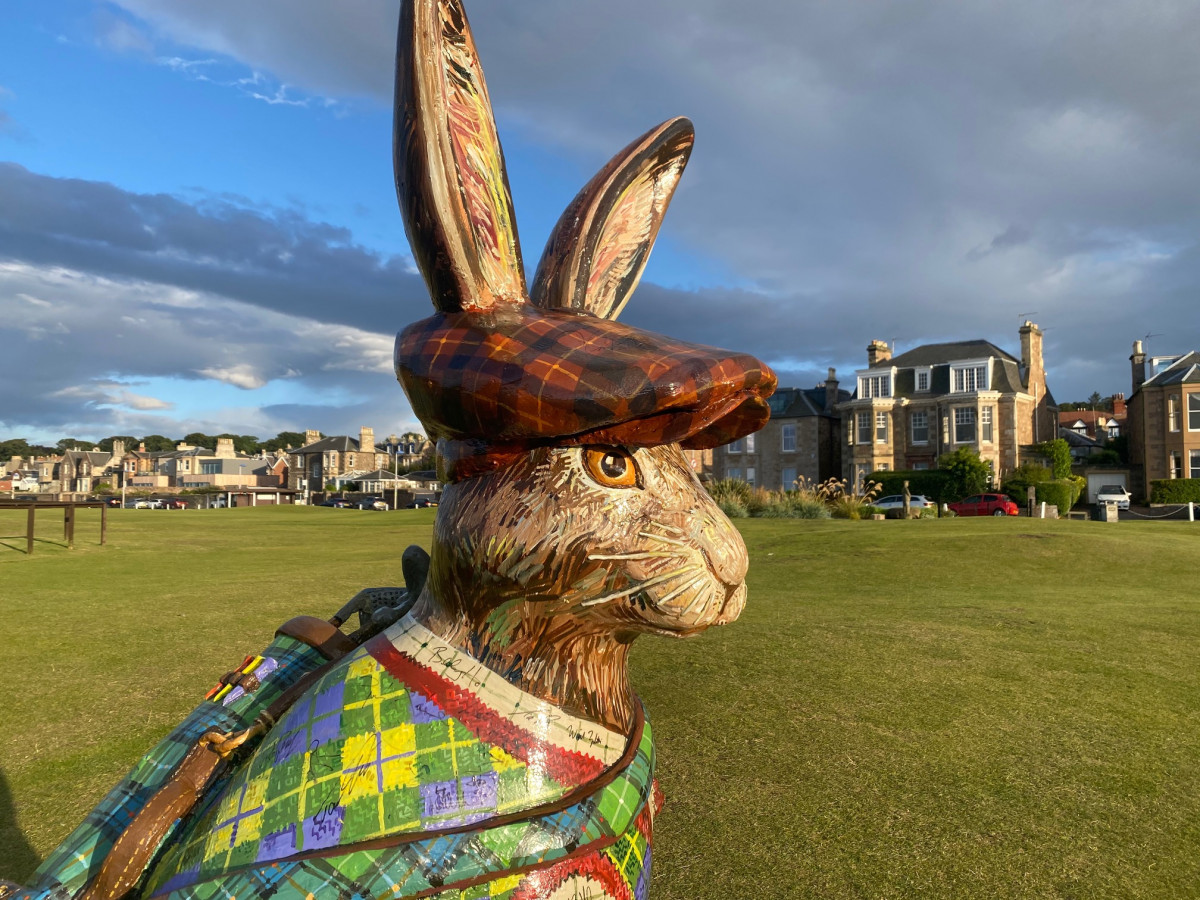 Congratulations on your 10th anniversary! Can you tell us a bit about the work of Leuchie House?
Leuchie House is a national respite charity that supports people from all over Scotland living with the effects of a neurological condition. Our expert Nursing and Care team enable our guests to enjoy a wonderful holiday experience. This means that guests have a proper break, their health and wellbeing is improved and their carer can relax, knowing that their loved one is having a great time and is being well cared for. For some this is a holiday, for others a lifeline.

How important is it to work with partners such as P+B on this campaign?
As well as the obvious financial support needed to underwrite a project of this scale; high profile, professional sponsors like Pike + Bambridge are important to raising the profile of the campaign through their extensive client networks. The support of P+B means that 100% of the proceeds from the auction will directly fund Leuchie's services and benefit families in need of vital respite.
If you would like to place a bid on a hare find all the important information here.