Want to move in a different direction?
Join us in changing the way that people buy cars.
Over the next 3 years, we're set to develop and deliver an entirely new online journey for clients, centred around the personal, expert client experience we have become known for. We will retain this human approach, while developing an unrivalled digital experience for clients, harnessing our expertise for the professional markets we serve.
We're building a team of the best people we can find to lead us on to the next stage of our business. High-performing teams, by their very nature, need to recruit well. More than that, we pride ourselves on not just recruiting the very best people we can find for a position, but encouraging them to constantly engage in the cycle of growth.
Top teams need to train intensively, and constantly. We give our team space to learn, and actively encourage and support professional and personal development whilst working in the team. We believe the most exciting teams to be a part of are those in pursuit of ambitious common goals, and we invest heavily to attract team members who can help us deliver those goals.
What makes us special:
Champions do Extra – continual improvement is how all the best teams win. We give our team the space & resource to nurture that improvement.
Be the Good guys – having the courage to challenge the status quo.
Be Human, act with empathy. Whether this be "Think like a customer" or the supportive internal culture we foster, we want our team to really engage with people, and look beyond the transaction.
We know it takes time to find the right people so if you like the sound of us, get in touch to find out more, sending your CV to careers@pikeandbambridge.co.uk.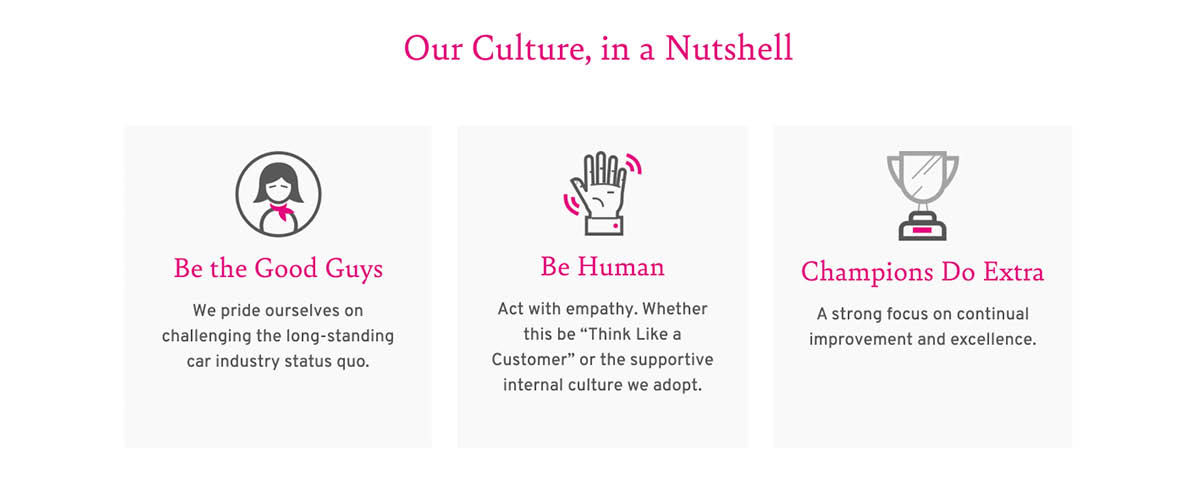 OPERATIONS ASSOCIATE VACANCY
At Pike + Bambridge we are changing the way that people buy cars. Our team recognise that customers are frustrated with the industry's car buying process and at P+B we make the process Simpler, Faster and more Enjoyable for our clients.
We are entering a significant period of planned growth and as such have an exciting vacancy for an Operations Associate to join our Customer Experience team.
Our Training Programme
At Pike + Bambridge, we pride ourselves on selecting the very best team members we can find for every role we recruit. On top of this, we offer incredibly detailed training to each and every team member who joins us.
All team members go through over 255 hours of training in year one, and are encouraged to take part in both personal and professional development, in the business as well as through external training programmes, often selected by the team member.
This focus on training distinguishes us from many of our peers, with the industry traditionally experiencing high staff turnover, both through the dealership network, as well as through online 'call-centre' leasing brokers.