All leasing finance companies offer customers an additional option to buy into their maintained contract as detailed in our Blog 'Should I add maintenance to my car lease contract?'. If you decide you would like to include a maintenance package, not all packages with lease companies offer the same cover. P+B have put together a clear overview of what the top leasing finance companies offer within their packages.
Below is information listing the top 10 Contract Hire providers showing what they cover within the agreements. The tables focus on the 7 main components of a top performance fully maintained contract hire agreement. It is important to note that all Contract Hire agreements will cover you for road tax and manufacturer's warranty without a maintenance agreement.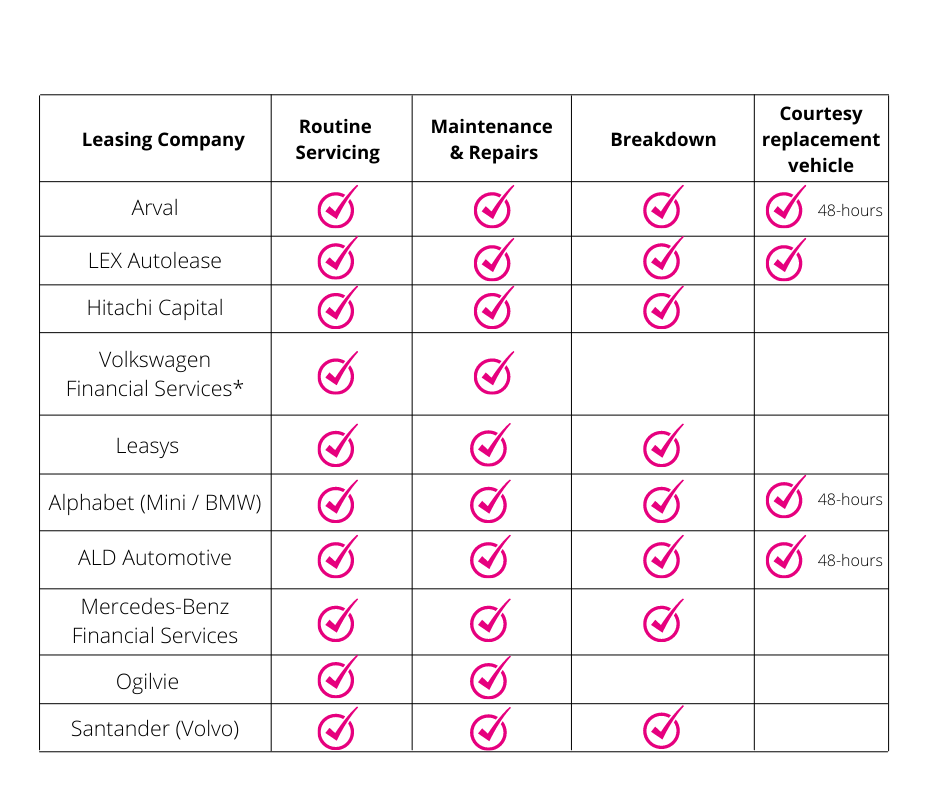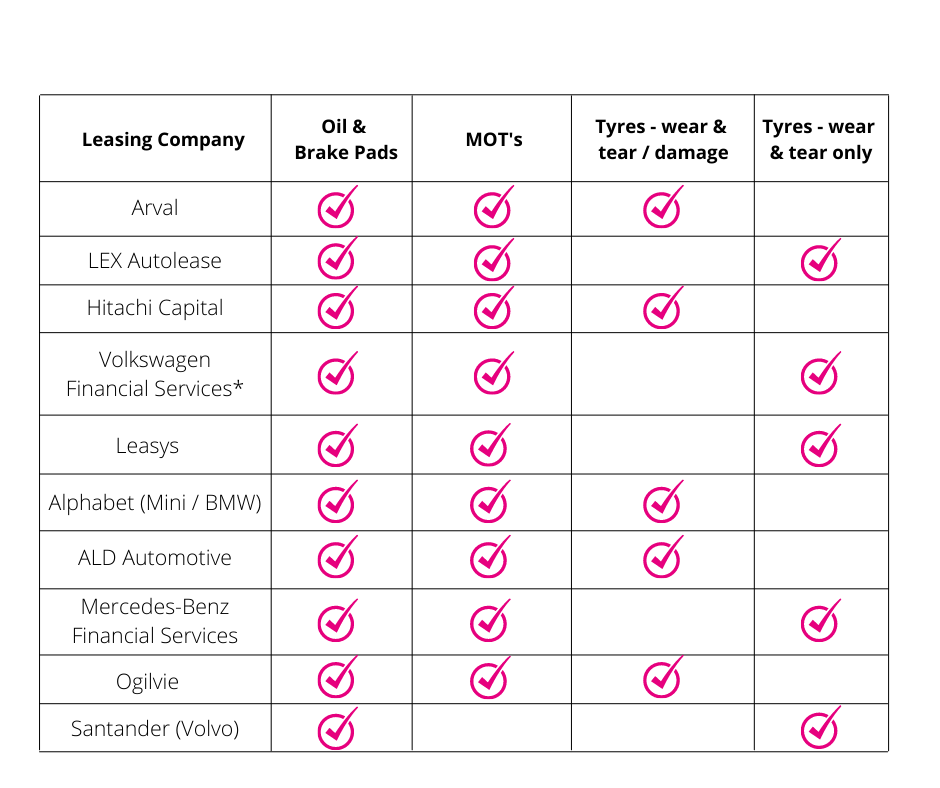 * Volkswagen Financial Services to cover Audi Finance / Skoda Finance / SEAT Finance / Porsche Finance
Our comparison shows that all companies will offer the basics of routine servicing, maintenance and repairs, oil and brake pad replacements and MOT's. Tyre policies do differ between companies with only 5 of the top 10 offering tyre damage as well as fair wear and tear. It is important to note that the above is only a snap shot of the different packages offered and the full maintenance policy for your chosen funder will need to be looked at thoroughly to get a full understanding of what is included.
Keen to find out more? Get in touch with our dedicated team today.