Andy Nicol is a Scottish former rugby union player. A scrum-half, Andy won 23 caps for Scotland and had on two British and Irish Lions tours. He also led Bath to Heineken Cup glory in 1998 and two years later captained Scotland to their first Calcutta Cup victory over England for 10 years. Andy is helping us lead the charge to an electric future, with his new Mercedes EQC set to land in early 2021. We're proud to have Andy on board as a brand ambassador for P+B. Look out for more content, prizes and features coming over the next few months...
Here is what Andy had to say about the return of international rugby:
It has been an interesting and strange few weeks in the world of International rugby. Like all other sports, rugby has returned to play but under very different conditions caused by the Covid-19 pandemic. The new club season started before the previous one had finished and the Guinness Six Nations was completed a full seven months after it started; normally it lasts seven weeks! To top things off, all these games have been played behind closed doors with no crowds and that is what has made is so strange. International rugby is all about the crowds because the Six Nations tournament has always been more than just about the rugby; it has been about the fans travelling every two years from the valleys of Wales to Edinburgh or the from the four provinces of Ireland to London when Ireland play at Twickenham. Throw in the trips to continental Europe of Paris and Rome and you begin to see that an international weekend is not just about what happens in the 80 minutes on the pitch. It is when cultures collide and long-lasting friendships are made and nurtured for years and years. The Southern Hemisphere have always looked on with envy with what happens in the Six Nations because, when the Rugby Championship is played, there are not many traveling fans due to the huge distances involved from New Zealand, Australia, South Africa and Argentina. For sure, a number jump 'The Ditch' when Australia play the All Blacks but not in the same numbers as in the Six Nations.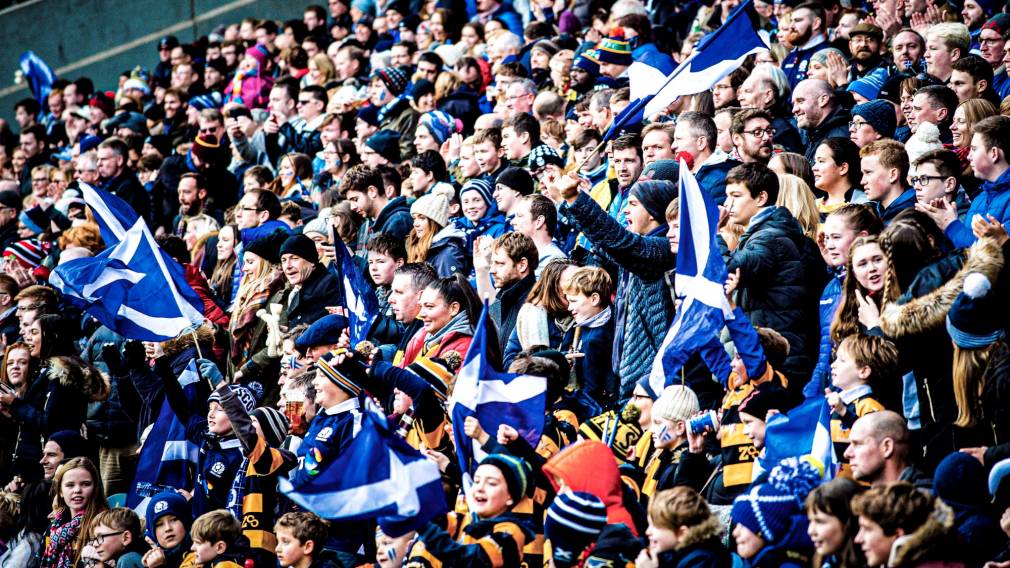 Recently, though, it is the northern hemisphere that is looking south with envy as international rugby returned with fans in the stadiums. The Rugby Championship is amended this year with South Africa choosing not to enter due to no opportunity to play games in preparation. This was understandable at the time the decision was made but then was made to look very silly when Argentina beat New Zealand having not played any rugby for 13 months. It was remarkable and a great lesson to the world of rugby; that too much is made of preparation. What made this result so remarkable was that it meant that New Zealand lost back-to-back games having lost to Australia the week before. Losing two games on the bounce is not a big thing for most teams but for New Zealand, it is almost a national disaster! Argentina backed up their win over New Zealand with a draw against Australia, another remarkable result given their build-up.
Back closer to home, England and France look very impressive as they sit top of their respective leagues in the Autumn Nations Cup and will be playing each other in the final in a few weeks. It should be a brilliant match but France might not be full-strength due to an agreement that has been made between the French Federation and the clubs in France about how many games the top players can play. Sometimes, rugby politics gets in the way of truly showcasing the best that rugby can be. Scotland and Ireland have looked ok and Wales have brought a six-match losing streak to an end with a win over Georgia. It has been good for the game that a tier 2 country like Georgia play in a tournament with teams from tier 1 but, as you would expect, they have found things tough. The other tier 2 country playing in the Autumn Nations Cup are Fiji but, sadly, they are not playing due to having many positive Covid cases in their squad. This would have been great for them to see how they cope with playing against France, Scotland and Italy and great for us, as fans, as they are so talented and full of exciting players. Another way that Covid has affected our viewing experience!
So international rugby is back but not as we know it!
- Andy Nicol