Each and every one of the manufacturers are on the same race to provide a range of electric vehicles to the population, and it has to be the best of the lot on it's release. One that was teased to us earlier this year was Skoda's first electric vehicle – the Enyaq.
The large SUV has come at a perfect time as the SUV electric market has been light on options. We'll take a closer look in detail of the model which is open for ordering for a summer arrival.
We're often asked by clients 'what are my options if I wanted to go electric?', particularly an SUV electric. Until recently it has been limited, BUT we are finally seeing options come to market, with the Skoda Enyaq on our roads this summer.
Skoda Brand
"Skoda claims that its new Enyaq iV electric SUV will bring EVs to the many, not just the few"
Owned by the VW Group
The Enyaq is practical, refined and even "luxurious" and pricing beginning at £31,995, which included the recently revised £2,500 plug-in grant – roughly the same as the entry level Diesel Kodiaq.
The Car
The Enyaq has a boot size of 585L in comparison to the popular Volkswagen Tiguan at 520L, or the Skoda Kodiaq 720L/Skoda Karoq 520L. It fits in nicely to the MID SUV Electric Car segment in the market.
Currently it is only comparable to Volkswagen's ID.4 (543L) and the Kia eNiro (451L) in the electric SUV market and definitely adds a very practical option within the electric space.
The Volkswagen Group and Skoda have clearly edged themselves up here by introducing the Enyaq and its stated to have "been styled cleverly marrying Skoda's traditional design cues with a more modern and futuristic look. Being an SUV allows for quite extraordinary space advantages inside, while also giving the car that important, purposeful stance on the outside"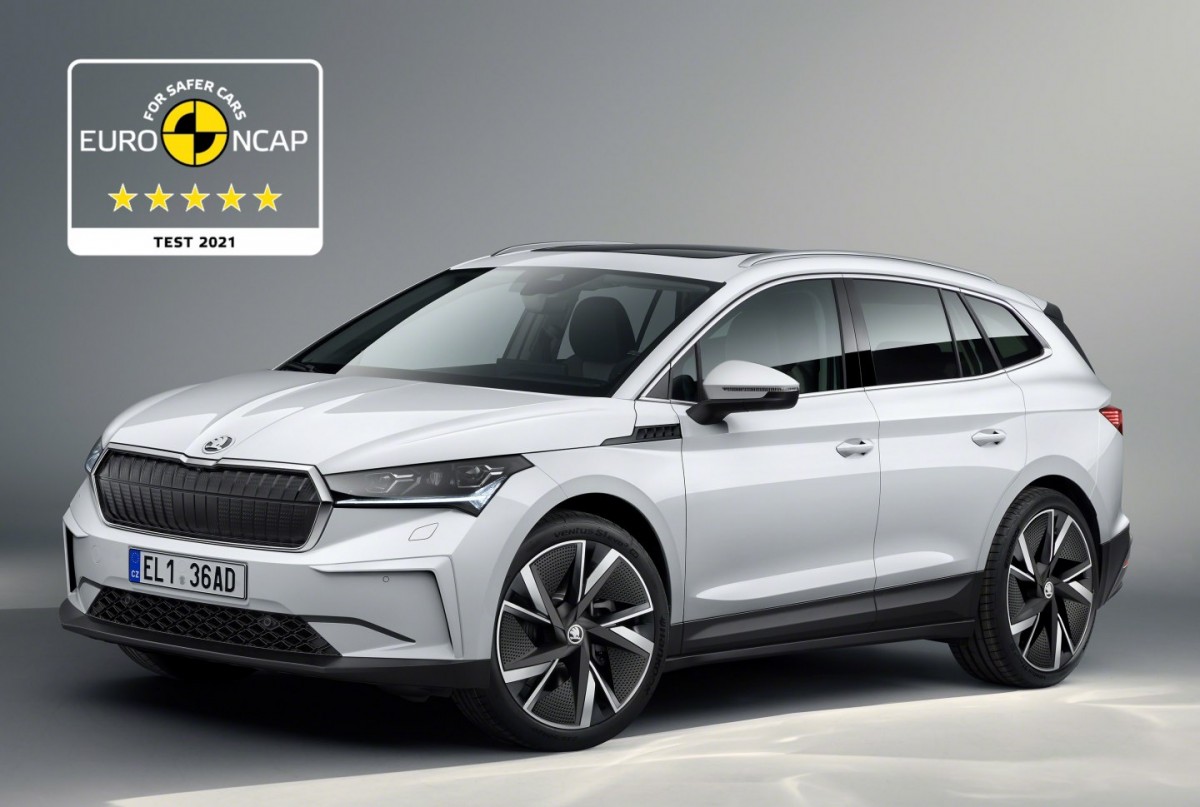 How far will it go?
You have the option of:
60kwh – 256 miles per charge – 0-62 MPH in 8.7 seconds
80kwh – 333 miles per charge - 0-86 MPH in 8.5 seconds
Both with a 0-3% BIK in the next 3 years. [what is BIK?]
Charging Times
60kwh
Home Charge Point = 9 hours till full
Rapid Charge = 30-45 minutes till full
80kwh
Home Charge Point = 12 hours till full
Rapid Charge = 30-45 minutes till full
The choices (In order of price)
With the Skoda Enyaq you will get the choice of both the 60 and 80kwh in all spec levels
Suite – with black leather upholstery
Lodge – with additional natural fabric and wool upholstery
Loft – a combination of fabric/artificial leather upholstery, rear parking sensors, virtual cockpit, smart phone integration with 1 13" Satellite Infotainment system
Lounge – with leather/micro suede upholstery
Eco-suite – with cognac Brown Leather

Our Pick and our recommendation?
When we were making this call, it's really going to come down to whats important to you, but for us, our choice for the Skoda Enyaq would be the 60kwh Loft or the 80kwh model. The Loft specification provides more than enough options as standard, and please note Skoda make it very easy to add additional extras as a one-off.
Why go 60 or 80Kwh?
60kwh
Get 256 miles per charge
Still get access to the £2,500 govt grant
PRICING: Business Contract Hire, 6 months up front, 3 years, 8,000 miles pa, £350 ex VAT per month
80kwh
You do not access the £2,500 govt grant on this model as the list price is more than £35,000
0-86 MPH in 8.5 seconds
333 miles per charge
PRICING: Business Contract Hire, 6 months up front, 3 years, 8,000 miles pa, £462.83 ex VAT per month.
Pike + Bambridge alongside our preferred Skoda suppliers are looking at arranging delivery onwards from Summer 2021, we've already got orders in the pipeline and can't wait for them to hit the roads.
As usual, we recommend our industry's unique, deep-dive Fact Find to kick things off, meaning you will always have an expert Account Manager to make the process of choosing your next car and finance simpler, faster and a lot more fun!
There are lots of great offers at the moment available for limited stock vehicles, and factory orders from now onwards. Whatever you're looking for, our expert Account Managers can help you navigate these options and ensure you're choosing the one that is right for you. Please contact us today.