In 2021, Volkswagen has been one of the most popular brands at Pike+Bambridge. The ID.3 and ID.4 have been very popular among all electric vehicle options, whilst the T-Roc and Tiguan continue to dominate the SUV space as a great value premium option.
Volkswagen has just released its first SUV-Coupe into the market, the Volkswagen Taigo. Based on the same platform as the T-Cross and T-Roc, the Taigo offers a sleeker alternative. In this blog we share all the key things you need to know as it's set to hit our roads in early 2022!
What has this model been based on?
The Taigo is based on Volkswagen's Nivus SUV, which is available within the South American market. However, whilst the Taigo is based on this car, it has been 'technologically adapted for Europe'. This effectively means it's had more advanced options added to it, including the addition of the R-Line variant as an option.
In terms of size, it's slightly smaller than the Volkswagen T-Roc, but longer than the T-Cross. It offers similar interior space to the T-Cross, however the boot space is slightly smaller due to the sportier looking coupe back.
Models such as the Mercedes-Benz GLC Coupe and the Audi Q3 Sportback have always been popular with our clients. Whilst the Volkswagen Taigo is going to be smaller than these vehicles, we're hoping that this offers a great value SUV-Coupe option for our clients, whilst retaining much of the technology and the great specification levels that Volkswagen is renowned for.
What engines and trim lines are available?
We're surprised to see that the Taigo is not being offered with a Hybrid engine option. The model is going to be available with a 1.5-litre petrol engine with automatic transmission only, or the option of two smaller 1.0-litre petrol engines available in Manual or Auto.
The Taigo is available in three trim levels: the entry level 'Life', Sportier looking 'R-Line' and the high specification 'Style'.
Volkswagen Taigo Life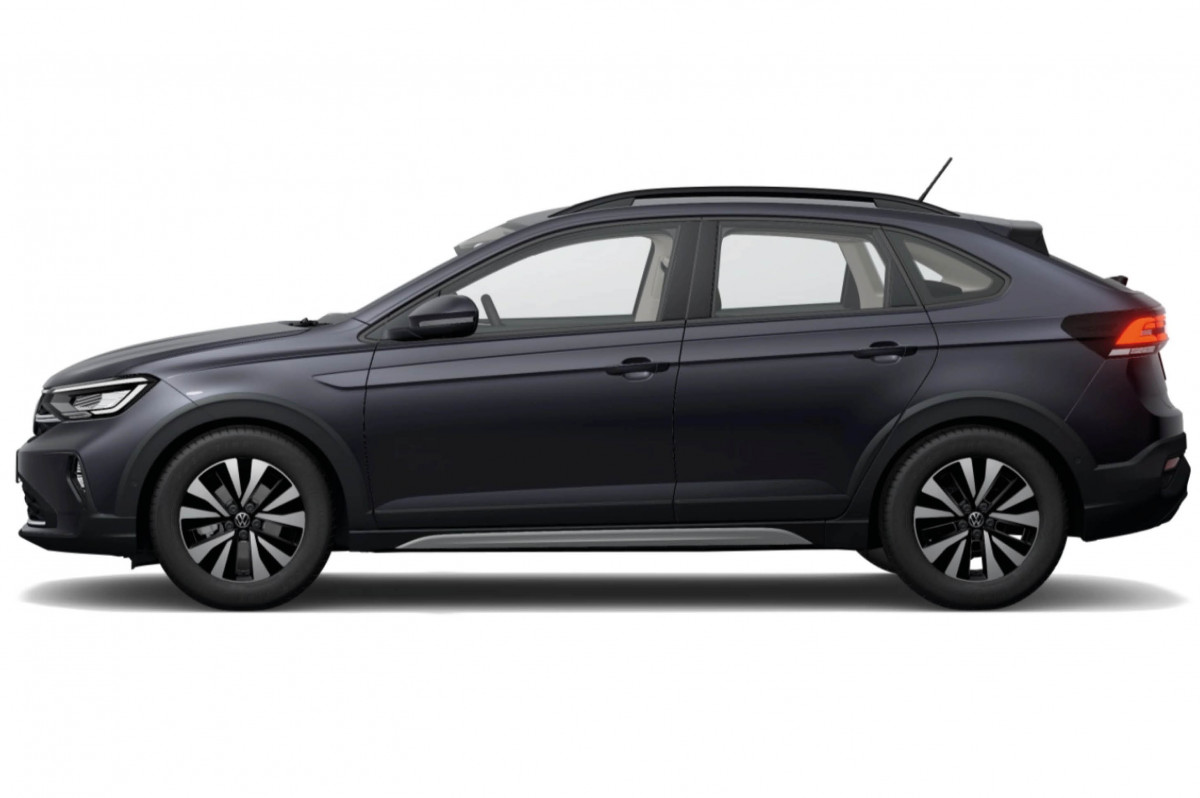 1.0-litre petrol (95hp) 5-speed manual
1.0-litre petrol (110hp) 6-speed manual
1.0-litre petrol (110hp) 7-speed auto
Although the Life is the entry model in the range, it still comes with most of the essentials that you would like to have in the car and generally offers more as standard than the likes of Audi, Mercedes-Benz and BMW do on comparative models.
The Life comes with Digital Cockpit, Apple CarPlay/Android Auto, Ambient Lighting, wireless charging, front and rear parking sensors and Adaptive Cruise Control as standard.
The R-Line and Style offer two different upgrade options to the Life.
Volkswagen Taigo Style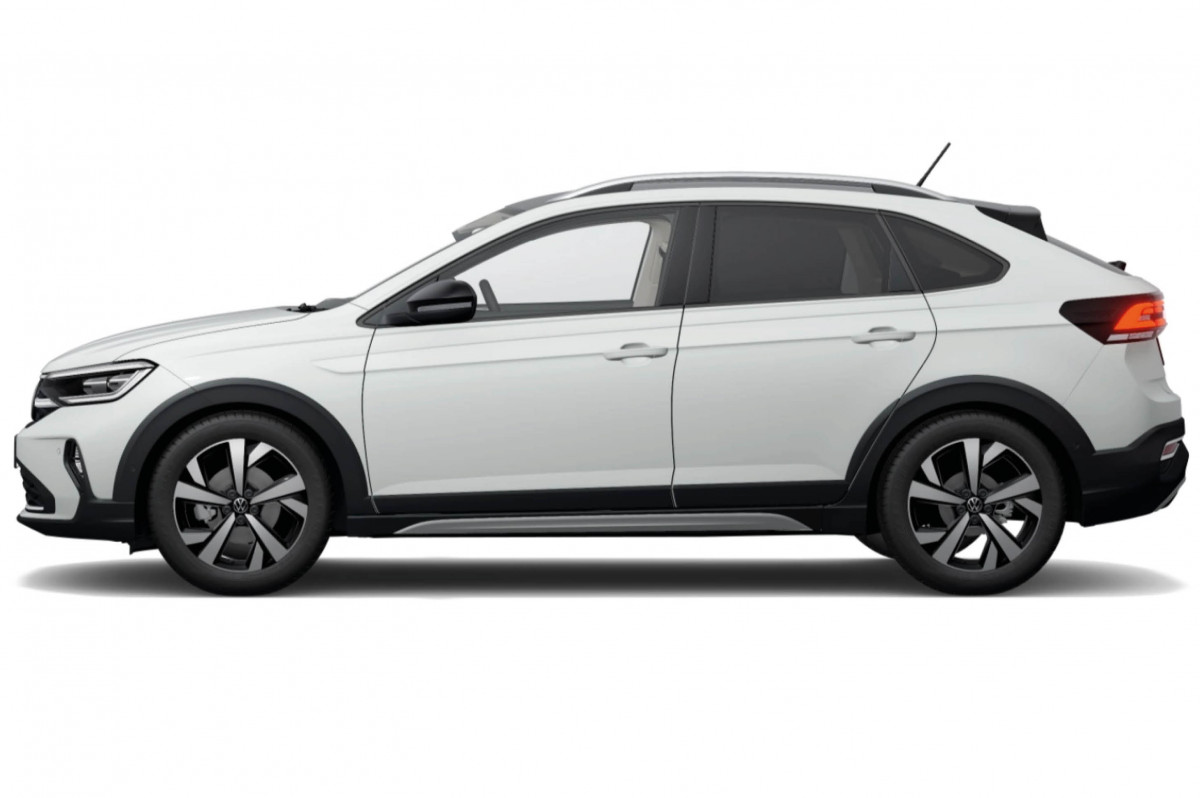 1.0-litre petrol (110hp) 7-speed auto
1.0-litre petrol (110hp) 6-speed manual
1.5-litre petrol (150hp) 7-speed auto
The Style offers slightly more technology and advanced specification, but a less 'sporty' look. You still get 17" alloy wheels but not the R-Line styling elements. However, it does offer Digital Cockpit Pro, upgraded ambient lighting and a 10.25-inch infotainment screen.
The one extra which you may want to consider adding to all models is heated front seats, as it doesn't come as standard. The good news is it's only £295 which would add less than £10 per month to a 36-month lease.
Volkswagen Taigo R-Line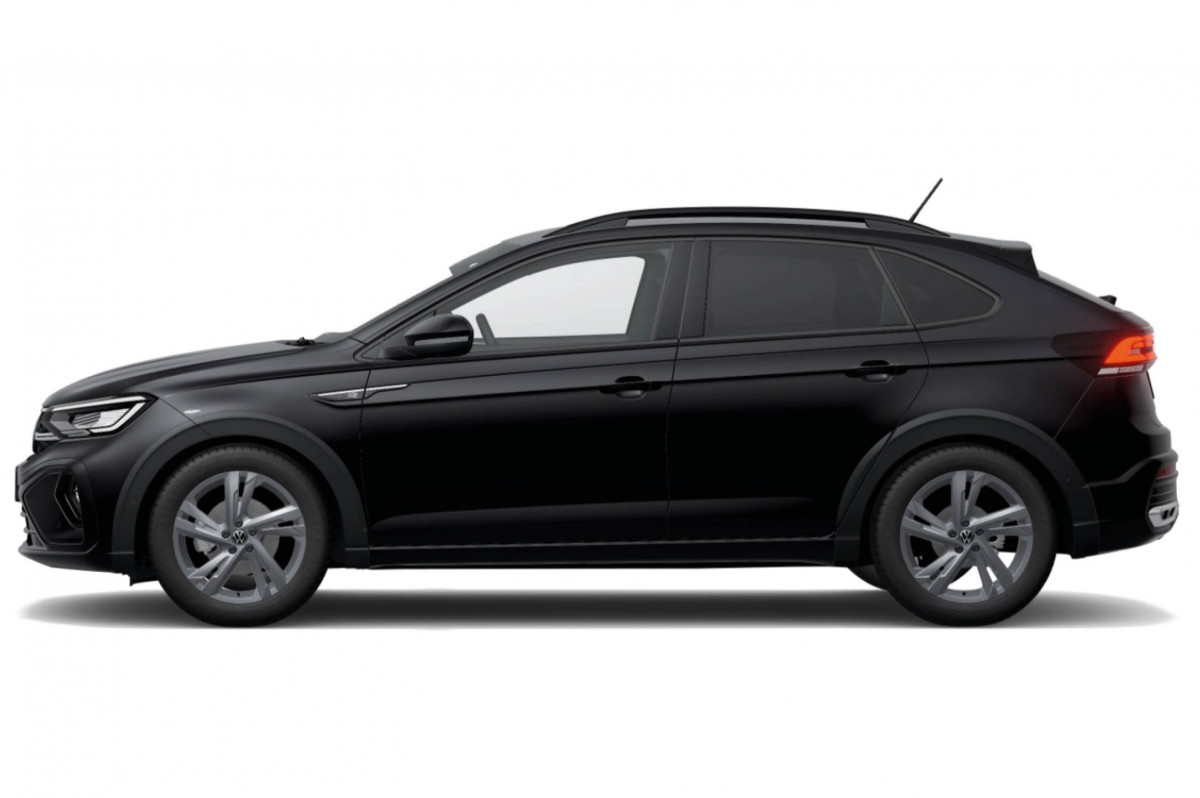 1.0-litre petrol (110hp) 6-speed manual
1.0-litre petrol (110hp) 7-speed auto
1.5-litre petrol (150hp) 7-speed auto
The R-Line is the sportier model line. It offers 17" alloy wheels, privacy glass, R-Line bumpers and the R-Line interior styling. It comes with a larger digital driver display and a larger 8-inch infotainment system and built-in sat-nav.
What kind of space is available?
Whilst the Taigo is slightly longer and wider than the T-Cross, the sloping roof at the rear does impact the boot capacity and offers 438-litres.
In terms of what this would look like, it still offers more boot capacity than the Golf, but slightly less than the T-Roc and T-Cross. Still, plenty of room for shopping or a foldable pram.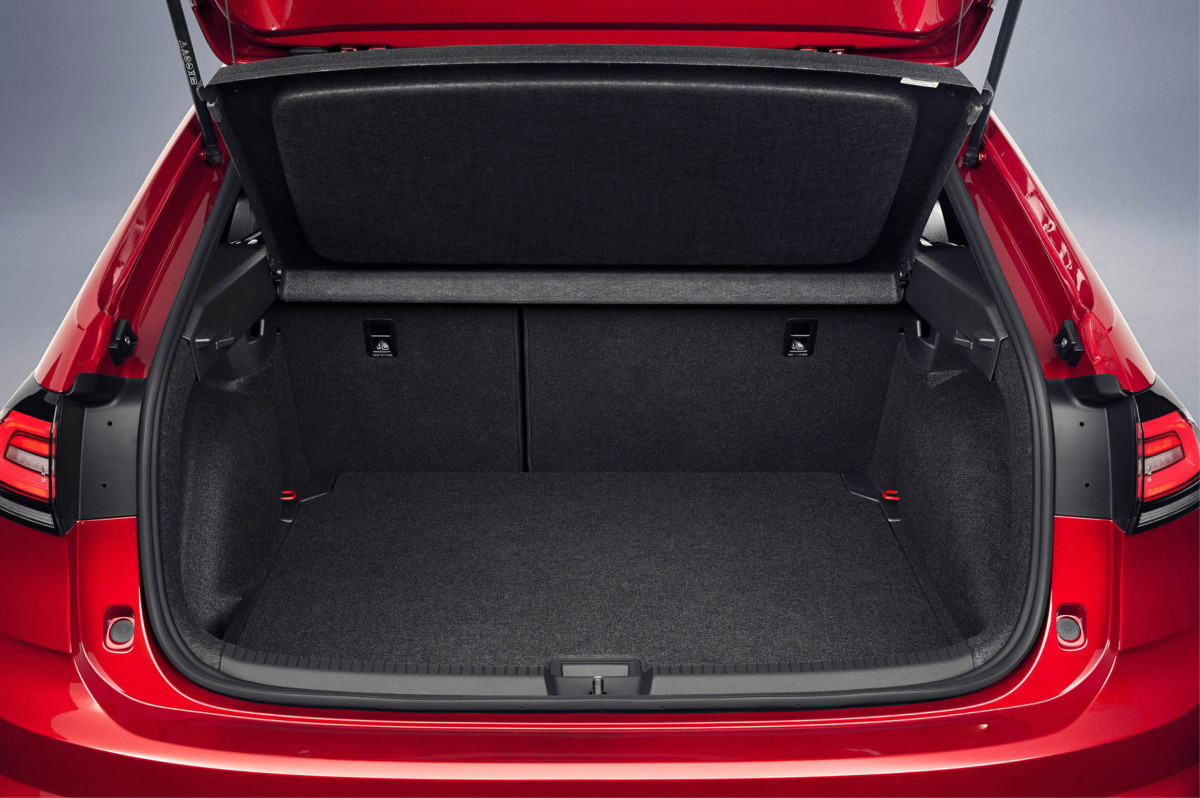 When is it available?
We're expecting to see this car on our roads 'early' 2022. It is open for order already.
Verdict
We're excited about this release. The T-Roc has been a very popular model for our clients, and this could be the option for clients who seek a premium Coupe SUV, but at an affordable cost.