Now very well established in the world of electric SUVs, Audi has joined the Electric Vehicle (EV) saloon market with a couple of E-tron GT models, set to square up against Porsche's hugely successful Taycan 4S, which sold over 20,000 units in 2020.

Based on the Taycan and built on the same VW Group J1 electric platform, it should come as no surprise to hear that the Inglostadt-made E-tron GT is just as impressive as it's Stuttgart-based counterpart.
Performance
Initially at least, there are two versions of Audi's E-tron GT: the E-tron GT quattro, and the 'full-fat' RS E-tron GT, whilst Porsche have four variants of the Taycan saloon (excluding the Cross Turismo model) – the entry-level RWD, the 4S, the Turbo, and the Turbo S. In both cases, battery capacity is 93kWh, claiming 283 miles of range, although we should note here that, depending on driving style and weather conditions, the real-life range will be around the 210 miles mark.
From a performance perspective, the E-tron GT quattro produces 469bhp, or 523bhp when you engage launch control, meaning it'll compare to Porsche's entry level Taycan. This is good enough for a 0-60mph time of just above 4 seconds in each case.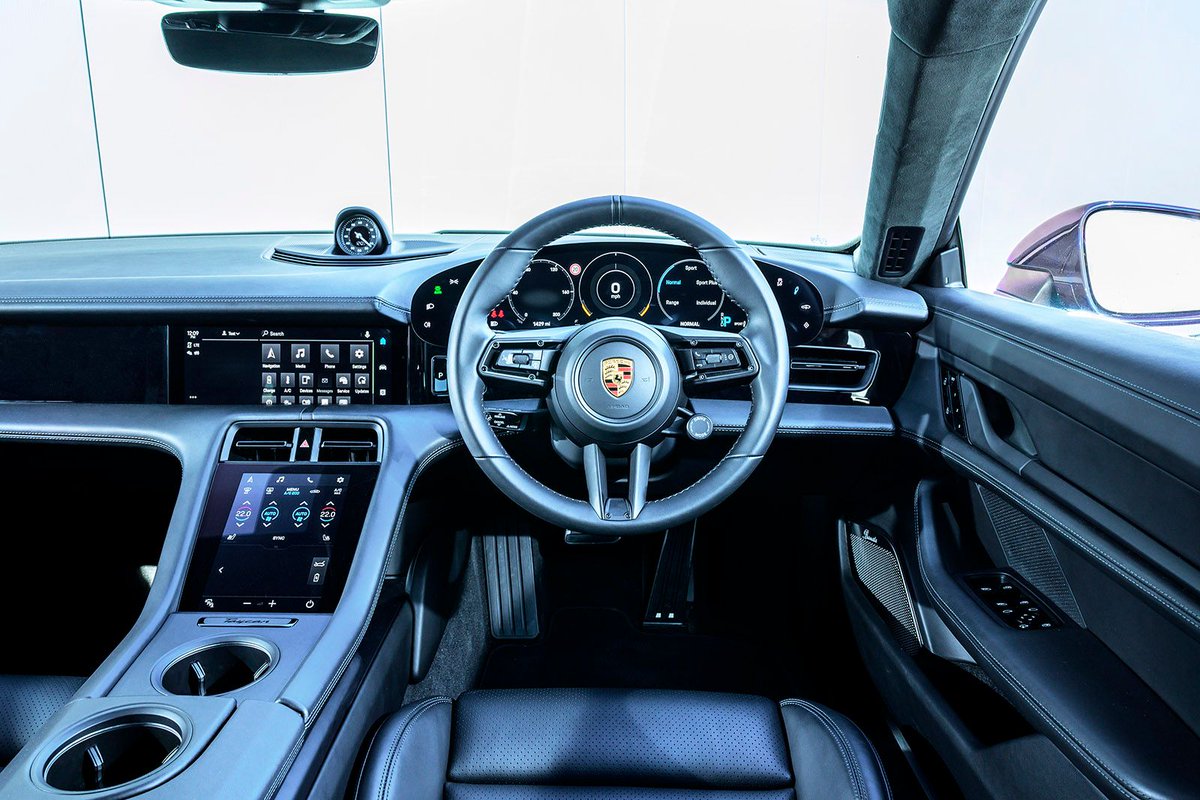 Too slow for you? With 590bhp (increasing to 637bhp with launch control), the RS E-tron GT is the most powerful RS model that Audi have ever made. It'll manage 0-60mph in around 3.3 seconds, so half a second slower than the rather sadistic Taycan Turbo S for comparative purposes.
Design
The slight difference in performance perhaps outlines Audi's aim with the new E-tron GT. Whilst it appears Porsche's focus is on rib-crushing speed, Audi seem to be pitching this as more of a rapid GT rather than a four-door sports car.

This rings true when you get to the physical measurements as well – the Audi is ever so slightly longer, narrower, and taller than the Taycan. Bootspace is better in the Audi too – 405 litres in the back (versus the Taycan's 366) and another 81 in the front.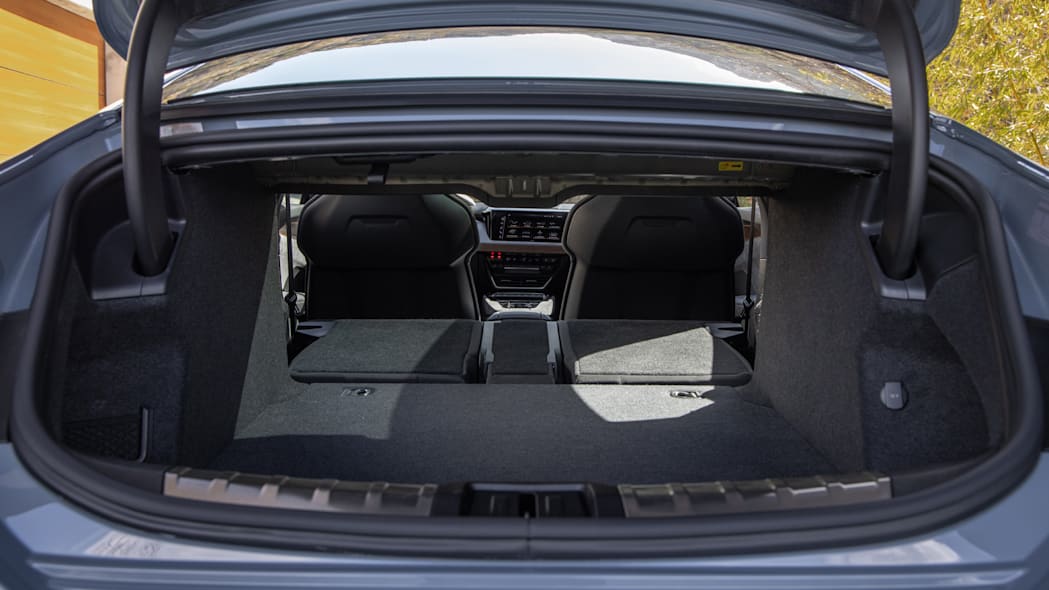 On the inside, Audi have done relatively little to separate their first fully electric saloon from their traditional ICE equivalents. This is no bad thing, though – why reinvent the wheel? The same HMI and 12.3 inch virtual cockpit as the A6, the E-tron GT strikes a really nice balance between touchscreens and actual physical buttons inside the cabin.
Porsche, on the other hand, have gone for a much newer layout – with the only physical buttons being on the wheel and doors. There is even an option to get a touchscreen on the passenger side too! While this certainly looks great, you'd probably give the nod to Audi from a practicality (and possibility safety!) perspective. You can also opt to choose one of Audi's trendy 'vegan leather' options with artificial hide, fabrics made from recycled plastic, and carpets made from old fishing nets – all changes which make quite a bit of strategic sense in the newest electric car from Audi!
Both cars have space enough for a pair of adults in the back, with a handy 'foot garage' notch cut into the underfloor battery. Rear visibility isn't brilliant in either, but the optional 360 degree camera system should make up for this!
Verdict
Audi's core strength in with the E-tron GT is that it isn't trying too hard to be a car for the future – they're leaving that to Tesla! What it is, is simply quite a handsome four-door GT that plays to its own strengths – a quality interior, useability, and comfort – as well as a real RS inspired turn of pace.

In a world where Tesla are claiming a range of over 400 miles with the latest Model S, there will still be some who look at the anticipated 210-280 miles of range and see it as a limitation. But they shouldn't!

In every area, this is a hugely impressive car. Comfy enough to be your day-to-day driver with impressive four-door practicality, but offering enough by means of speed and acceleration to compete with Porsche's offering. In reality, the differences between the GT E-tron and the Taycan are minute – it'll ultimately come down to brand preference, and which body shape you are most drawn to. On this basis, Audi's first GT e-tron is certainly in with shout to ruffle a few feathers.
Interested in finding out more? View our June Electric Car Highlight Offers here.