To the east of Edinburgh, the small town of North Berwick is getting ready to house ten giant hare's as they hop to the area to take part in The Big Hare Trail this summer. A spectacular visual art exhibition, Pike + Bambridge are delighted to be supporting local charity Leuchie House and the important work they do, by sponsoring the iconic Hare Tae Golf!
From the 10th July the six foot tall hare's will be dotted around North Berwick and its surrounding area as a trail for locals and visitors to walk around and experience, while also raising important funds for the charity. Our hare has been designed around a golf theme and he'll be hopping to the Renaissance Club from the 8th-10th July to watch The Scottish Open. As a partner venue, we're delighted that our Hare Tae Golf will mingle with golfers from across Europe, and after we've tired him out he'll be resident at the North Berwick Golf Club for the rest of the summer.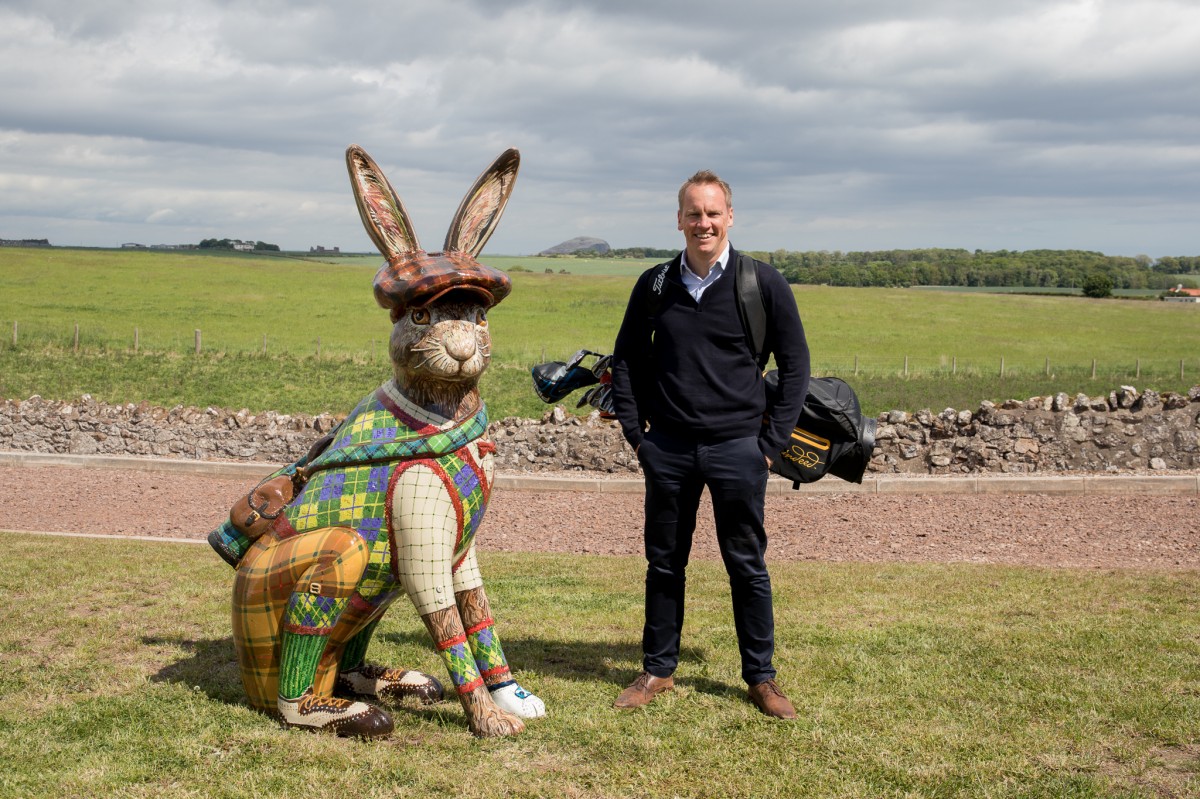 Pictured: Hare Tae Golf with Piers Bambridge.
Our hare has been designed by notable artists Chris Rutterford and Luby Likan. Together they produced the much loved Tom Gilzean statue for the Oor Willie trail in 2019, as well as the Sherlock Holmes statue backed by Ian Rankin. Their statues topped the bidding at the Edinburgh sale and we hope their artistry will deliver the same much-needed funds for Leuchie House when Hare Tae Golf is auctioned off later this summer.