Tesla are the undisputed leaders in electric vehicle supply and technology, with the Model 3 briefly holding the title of the UK's best-selling car in December 2020, and expected to consistently rank in the top 10 cars registered in the UK in the coming months. With only the Model 3 available in 2021, the question is…which Model 3?
1. The Standard Range Plus
The Model 3's 'entry-level' specification, the Standard Range Plus has a list price of £40,000+ and many of the features Tesla's are known for, including the ability to add Enhanced Autopilot and Full Self-driving capability.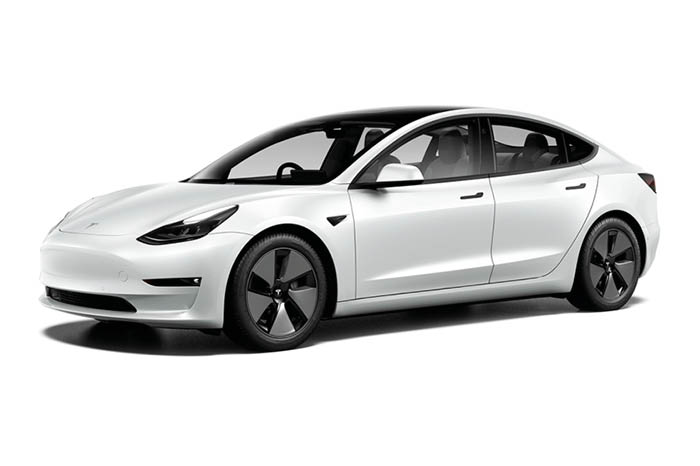 Range
The big difference with this version is the range. Tesla's website suggests the car has a range of 278 miles. However, our in-house testing by our EV expert logistics team, suggests a 'Real Range' of 220-240 miles in the summer, and 180-200 in the winter.
Rear Wheel Drive vs All Wheel Drive
The Standard Plus comes with rear wheel drive as standard. This doesn't have the same impact as a rear wheel drive in traditional cars (think BMWs in winter), as there is no heavy engine block sat at the front of the car to make handling more difficult.
What rear wheel drive means here is slightly slower acceleration (but still 0-60 mph in 5.3 seconds) and less traction, so we'd recommend winter tyres in the winter months, which can impact range.
2. The Long Range
The Model 3's 'mid-level' specification, and our favourite. It balances the range of benefits that buying a Tesla is supposed to give you, without charging the premium a Model 3 Performance will cost.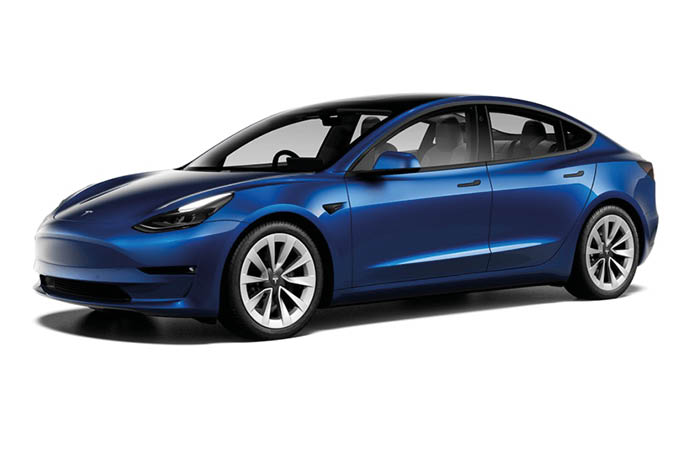 Range
As the name suggests, the Long Range Model 3 gives you the best range of the different options available. Our "Real Range" analysis suggests 300-320 miles of range in a UK summer and 250-300 miles of range in a UK winter.
All Wheel Drive
The Long Range has all-wheel drive as standard, meaning you get better traction and a faster acceleration from a standing start over its lower level Standard Plus sibling (0-60 mph in 4.2 seconds).

What it is not capable of is off-roading. All Model 3s come with a low ride height, meaning it is tarmac only unless you want to find yourself stuck.
Recommended options:
We'd add the upgraded 19-inch Sport wheels, although be prepared for a slight reduction in electric range for doing so.
It is frustrating that Tesla charge such a premium for anything but the standard white paint, but if you can stretch to the Deep Blue metallic, it looks fantastic.
Avoid the white interior, unless you enjoy spending your weekends cleaning car seats!
3. The Performance
Undoubtedly the star of the Tesla stable at present, with looks that really help the car stand out, and a price to match.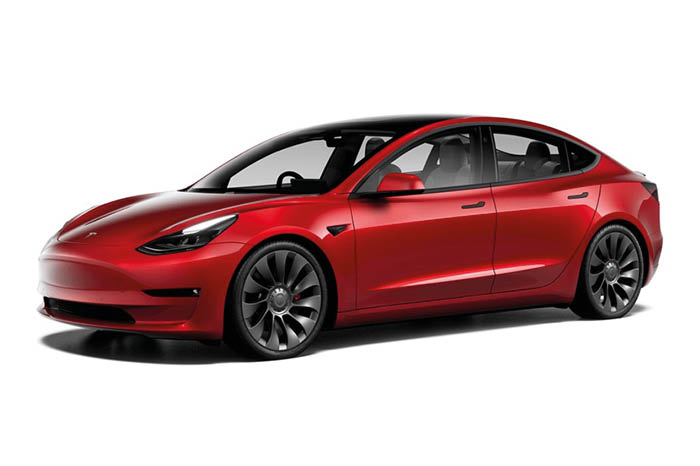 Range
Officially, you'll lose a small amount of range by choosing the Performance option (352 vs. 360 on the Long Range). In reality, the greater performance normally brings down actual range. Our experts report a "Real Range" of around 300 miles in a UK summer and 220-280 miles in a UK winter.
All Wheel Drive
The Performance model retains the same all-wheel drive capability as its Long Range sibling, but with a lowered suspension on this version, it is even more important you stay away from farm tracks.
Grants – which Tesla Model 3 qualifies for the Government plug-in car grant?
Since the 18th March 2021, none of the Model 3 options qualify for the plug-in grant, with the UK government now only allowing vehicles with a list price of under £35,000 to gain the £2500 support.
Best finance options
The vast majority of Teslas are now leased, with Lex Autolease currently offering the strongest pricing, stronger than Tesla's own current finance partner, ALD Automotive.
Servicing costs and warranty
Servicing costs on electric cars are significantly lower than on their combustion-engined equivalents (think no air filters, no oil filters). We'd recommend bundling in the maintenance into your lease costs, covering tyre replacements and the annual servicing needs.
All Tesla Model 3s come with a 4 year, unlimited mileage warranty.
We hope you've found this content helpful. Please do get in touch if you feel we've missed anything or if you'd like to know about the Tesla Model 3. Our goal with our content is to inform and entertain.