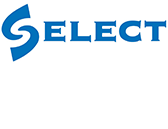 Select
Pike+Bambridge are delighted to have been chosen to partner with SELECT, offering personal and business vehicle supply to members.
The Pike+Bambridge team have worked with a number of manufacturers to negotiate a specific discount for SELECT members, allowing business to access preferential rates on both cars and commercial business on proof of membership of SELECT.
"Having now dealt with Pike+Bambridge for many business and personal vehicle purchases and leasing deals, I have found that their level of service and attention to detail never changes. It remains at a very high standard, even when a tight budget is set at the off set, easily seeing off the competition. I have, and will continue to recommend Pike+Bambridge to friends, family and business colleagues alike."
Keith Groom
SELECT Edinburgh Branch Chairman and AKD Managing Director, Nationwide Electrical Contractor
Our team is fully qualified by the Institute of Car Fleet Management, and specialises in business with employees between 25 and 250 employees, helping reduce the cost and increase the control for all vehicles that are used for business use, whether owned or leased through the business, or utilised through a reimbursement scheme.
If you would like to speak to us about your own vehicle, your business' vehicles, or setting up a meeting to discuss how we can help your reduce the overall cost of running your fleet, we'd love to hear from you, online, over the phone on 0131 563 7493, or at partnerships@pikeandbambridge.co.uk.